Fire damage restoration in Toronto is the process of assessing property damage caused by fire, securing the property, and restoring it to its original condition. Fire restoration is a subset of disaster restoration that includes water damage restoration, weather damage restoration, and other services. The process entails removing and repairing the parts of the structure damaged by a fire, as well as removing any smoke damage caused by the fire.
Due to unique behavior of smoke, fire damage restoration in Toronto requires special care and attention to restore it properly.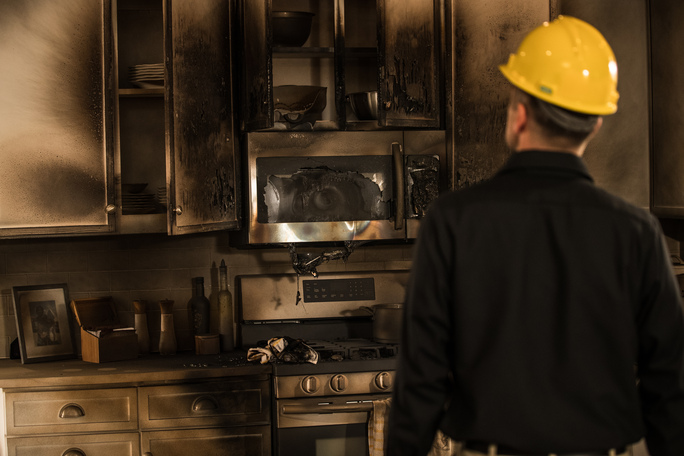 It takes experience to properly manage and repair fire damage. One mistake can lead to more expensive costs down the road. Our team of fire damage service experts is highly trained and uses the most advanced strategies to restore your property any time of the day, any time of the year.
Fire restoration technicians use many different tools to restore an area after fire damage. Some of these tools include vacuums, deodorizers, air purifiers, and a set of personal protective equipment to keep themselves safe.
Is there a professional certification for fire damage restoration in Toronto?
The IICRC has a certification for fire restoration professionals. Professionals with this certification have proof that they are knowledgeable and capable in the field and are prepared to restore property that has sustained fire damage.
How do you rebuild after a fire?
Having your home burned down is a source of insurmountable grief; however, have faith in the professionals, the system, and the technology available today. With your mind as calm as possible, this 8-step process for rebuilding your house after a fire should be your first course of action.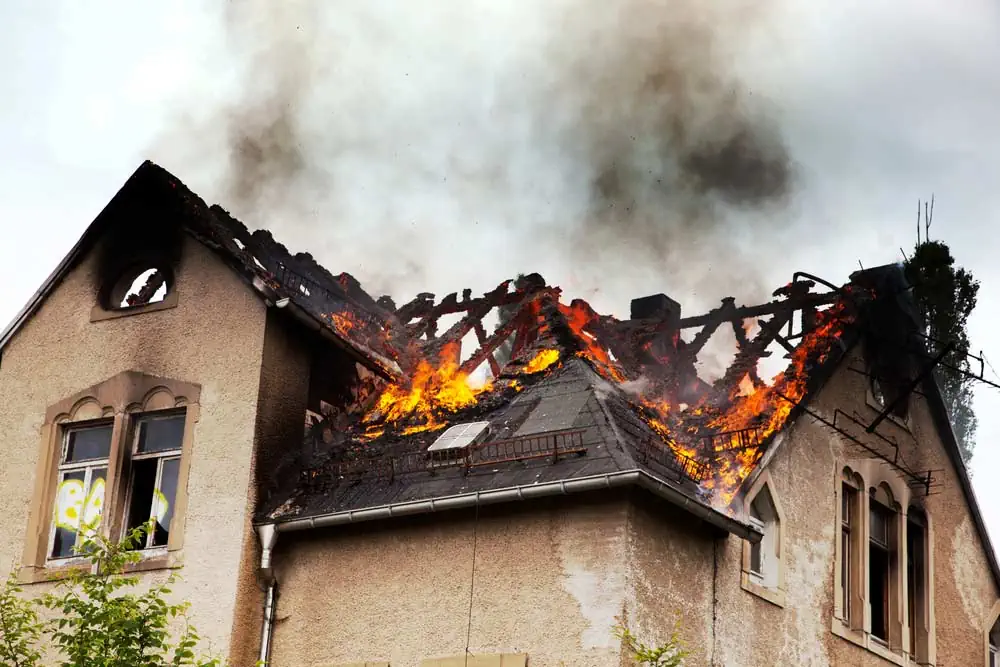 APPLY FOR A FIRE INSURANCE CLAIM: In case of fire damage restoration in Toronto, notify your insurer, schedule a post-fire inspection, and discuss reputable restoration contractors, claim release time, and damage list. Contact a restoration professional promptly for rebuilding estimates.
ESTIMATE THE AMOUNT OF DAMAGE TO YOUR HOME: Prior to restoration, assess the scope of fire damage, especially structural elements. Consult a restoration expert on needed work, and inquire about recommended electricians and plumbers.
SECURE YOUR PROPERTY: Once the restoration begins, you need to protect your property from vandalism and trespasser accidents. Fence off your land and board up the fenestration—the whole drill—to ensure that your house can be restored without much incident. Your restoration team can assist you with this.
BEGIN WITH STRUCTURE REPAIRS: Essential house structures must be addressed first by professionals—structural engineers, restoration experts, carpenters. They'll replace irreparably damaged components like joists, beams and columns.
BEGIN BY REPAIRING THE ELECTRICAL SYSTEM: Prior to drywall installation, restore utility systems. Thoroughly inspect and install a new circuit breaker for the fire-damaged electrical system. Check everycomponent,t from supply to plug-in points.
REPAIR FIRE-RELATED HOUSE DAMAGE: Fire, in addition to causing structural damage, leaves a peculiar trail behind after it is done ravaging a property. Soot residue, smoke stains, contaminated (and often choked) air ducts, etc., are some common sightings in a fire-damaged property. Our restoration team of certified experts always search for such damages and repair them.
RESTORE EVERY ROOM, ONE BY ONE: Rebuilding after a fire is overwhelming. Stay calm, tackle one room at a time. Seek help from restoration pros to salvage belongings before new drywall and cleanup."
MAINTAIN A RECORD OF EVERYTHING: Continuously document your home restoration process—photos, invoices, receipts, correspondence. Digitalize for a comprehensive folder as evidence for insurance claims."
Fire damage restoration in Toronto FAQ
1. How do you restore fire-damaged wood?
To clean the soot, rub the surface with cotton rags or oil soap. But if more agitation is needed, you can use steel wool and work in the direction of the grain. This will preserve the finish of the wood. If the oily soot still remains on the wood, dilute a degreaser in a bowl and spread on the surface of the wood.
2. What is covered with fire damage?
Fire insurance is typically included as part of your home insurance. It pays to repair, replace, and rebuild your property after a fire. It also covers any personal belongigns damaged by fire.
3. What are the stages of fire building?
Compartment fire development is divided into four stages: incipient, growth, fully developed, and decay. Flashover is not a developmental stage, but rather a quick transition between the growth and fully developed stages.