Mold inspection services alert us to mold growing inside our home, rentals, or commercial properties. Professional mold inspectors examine your property to locate signs of excess moisture, water damage, and active infestations.
Many property owners and tenants do not suspect mold until they see it. Unfortunately, mold isn't always visible to the naked eye. In some cases, it may be hidden away in attics, crawlspaces, and other remote areas of your home.
What are mold inspection services?
Professional mold inspection services are all about diagnosing the types of mold lurking inside a building. Usually, services and testing for mold involve: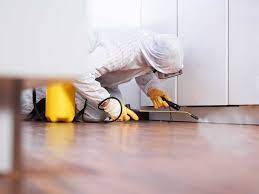 A certified mold inspector does the following:
Determine whether you have a mold problem. Because mold patches are easily confused with dirt and stains, you may require the assistance of a mold expert.
Determine the extent of the infestation.
Look for hidden moisture leaks.
Suggest preventative measures and a mold removal strategy.
Search for signs of previous mold infestations.
Examine your HVAC systems.
Create a moisture map of the entire house.
Testing the air: Inspectors measure the amount of mold spores in your indoor air.
Testing the surface: Inspectors swab household surfaces to determine the number of mold spores present.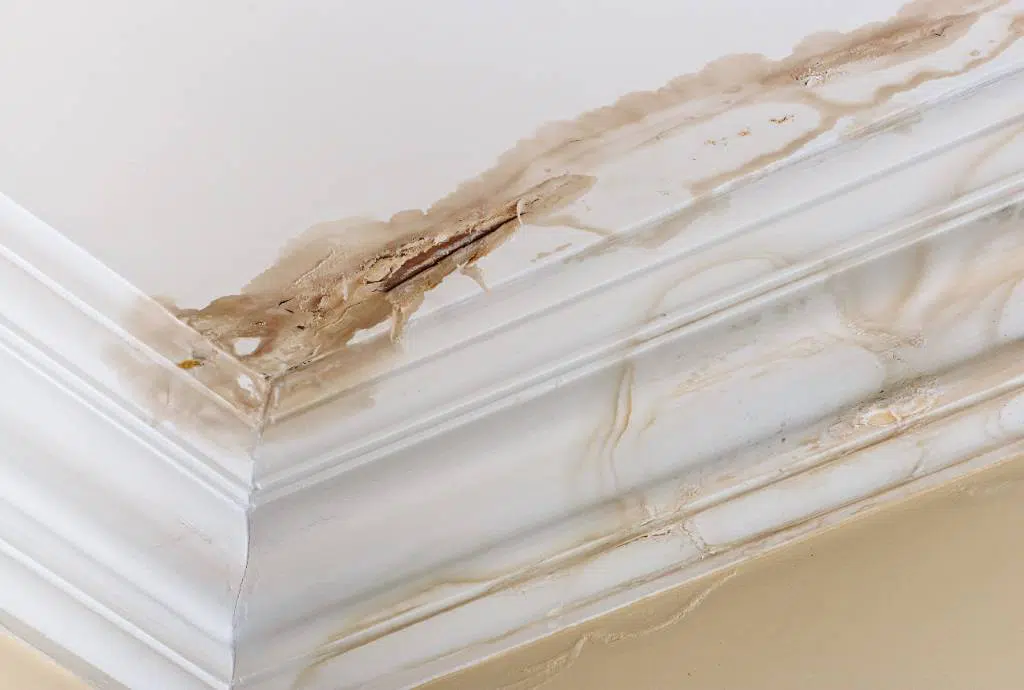 The importance of mold inspection services
There are several reasons why your building should have regular mold inspections. To put it simply, a professional mold inspection:
Number
Key Factors
Description
1.
Reduces Exposure to Mold
Mold is a major health risk, as was previously mentioned. When patients have Chronic Inflammatory Response Syndrome (CIRS), a multisymptom illness affecting the heart, lungs, skin, and central nervous system, toxic mold is frequently a leading suspect. Additionally, mold has been shown to aggravate pre-existing respiratory conditions such as asthma attacks.
2.
Prevents Structural Damage to Your Building
Locating and remediating mold growth right out of the gate can save your building from a ton of structural damage. This is where professional mold inspection services can help.

3.
Emphasizes Water Damage
Although it may seem unlikely, mold does not grow on its own. Water damage is directly linked to the growth of mold. Mold spores proliferate quickly after landing on a wet surface, creating the conditions for a serious infestation.
4,
Offers a Precise Mold Evaluation
Even though you might be tempted to purchase a home mold test kit that you can buy over-the-counter, we don't recommend it. This is the reason:
1. You really cannot conduct a scientific analysis in your living room.
2. There is no visual inspection included with them. Therefore, these tests won't be very helpful in locating the problem or determining its severity if you suspect mold growth but can't see it or smell it.
3. Mold exists in every home to some extent. Therefore, if a do-it-yourself kit at home produces good results, it's not telling you anything important.
5.
Facilitates Forward Planning
A mold inspection gives you a clear understanding of the situation, allowing you to plan a definitive course of action. You can gauge how long the removal might take once you ascertain the outbreak's extent.
6.
Enhances Indoor Air Quality
Professional mold inspectors will sample your indoor air and provide you with an approximate spore count.
7.
Preserves Property Value
Early mold detection allows you to lessen its effects without breaking the bank. We advise that, as soon as you suspect a mold outbreak in your building, you make an appointment with us for professional mold inspection services.
8.
Reduces Costs
Detecting mold early on can help you mitigate it without burning a hole through your pocket. We recommend that you schedule a professional mold inspection with Instantly Restoration the moment you suspect a mold outbreak in your building.
9.
Provides Essential Knowledge on Mold Prevention
1. Ensuring proper ventilation throughout the building
2. Using exhaust fans in bathrooms
3. Drying out damp areas as quickly as possible
4. Using mold-resistant products
5 Cleaning and repairing roof gutters as regularly as possible
6. Getting rid of standing water from roofs
10.
Offers Comprehensive Detection
A mold inspector won't quit until they have thoroughly examined the entire house, in contrast to homeowners who might give up in the middle of their search.
The importance of mold inspection services in Toronto
When mold inspection services should be considered?
Here are some circumstances that also call for expert mold testing and inspections, even though you should contact one as soon as you suspect an infestation:
Water Damage: You should check for mold if you've recently had a lot of floods, leaks, and sprays. It could infect any surface that hasn't dried quickly enough.
Purchasing a Remodeled House or Land: Mold outbreaks can occur in a house or building that has been closed up for a long period, particularly in places that are warm and wet.
Following Mold Removal: After the removal process is finished, you need to test for mold to make sure you got rid of it all. Also, it's a great way to make remediation companies stay vigilant!
Conflicts with Your Landlord: If you find mold growths but your landlord won't admit them, you can ask for a mold assessment to look into the situation more.