Sewage backup in basement is a form of (usually) basement flooding that happens for one of two broad reasons: either a sewage or septic line becomes clogged so waste goes the other way, or some structural element is allowing the water to enter your home. Within these two categories, there are the following causes:
An improper object has been flushed down the toilet.
Pipe blockage or leakage.
Foundation flaws that allow for water infiltration.
Weather-induced flooding around the home.
Defects in the septic system or structure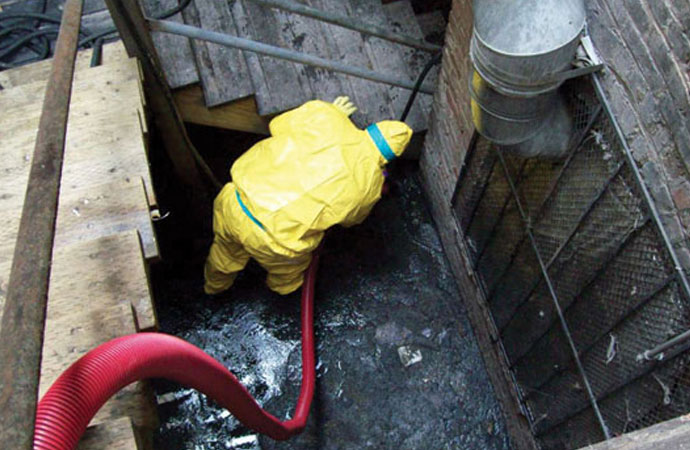 Cause of a basement sewage backup in Toronto
Clogs: When your home's drain pipes or the main sewer line become clogged, sewage can back up into your home. If one toilet causes a sewage backup, the drain connected to that toilet is likely to become clogged. However, if all of your toilets or bathtubs backflow, there could be a clog in the main sewer line or the sump pump has failed. Hair, grease, and other solid materials that end up in drains can cause clogs.
Tree Roots: Tree roots can grow extremely long and intertwine with your sewer line. Roots can grow into a pipe and cause holes, or they can grow around the sewer line and crush it. Even if the roots in your yard are not the issue, roots from nearby trees can reach and damage your sewer line.
Sewer Line Damage: In the past, pipes were made of cast iron and clay piping, which did not last long. Sewer systems that are getting old can break down and crack, resulting in sewage backups and flooded basements. Plastic sewer lines are now commonplace.
Sewer Backup: Can heavy rain cause a sewer backup? Yes, heavy rain can cause sewer lines in your city to overflow. If the public sewer cannot handle excessive rainfall, the water may enter connected sewer lines. This puts your home at risk of flooding.
How to Prevent a Sewage Backup in the Basement
Don't pour grease down the drain: Cooking oil can harden within your pipes, preventing debris from draining and causing a clog. Pour grease or fat into a heat-resistant container and dispose of it in the trash once it has cooled.
Properly dispose of paper products: Paper towels, diapers, and feminine hygiene products flushed down the toilet can easily clog your sewer line. Save yourself the trouble and throw away paper products.
Replace the old plastic pipe or cut the tree roots: Replace your sewer lateral (the line buried in your yard) with a new plastic pipe to prevent tree roots from damaging it. If tree roots continue to grow in your sewer lateral, cut them every now and then.
Put in a backwater preventer valve: This fixture allows sewage to exit while preventing backup into your home. Backwater valves are typically installed in a sewer line and, in some cases, in a basement drain line.
Upkeep of sewage pumps: Make sure your sump pump isn't sitting on debris like silt or gravel, which could get sucked up into the pump and ruin the motor. Instead, set it on a stable, flat brick. Also, make sure the sump basin is surrounded by filter fabric to prevent debris from entering.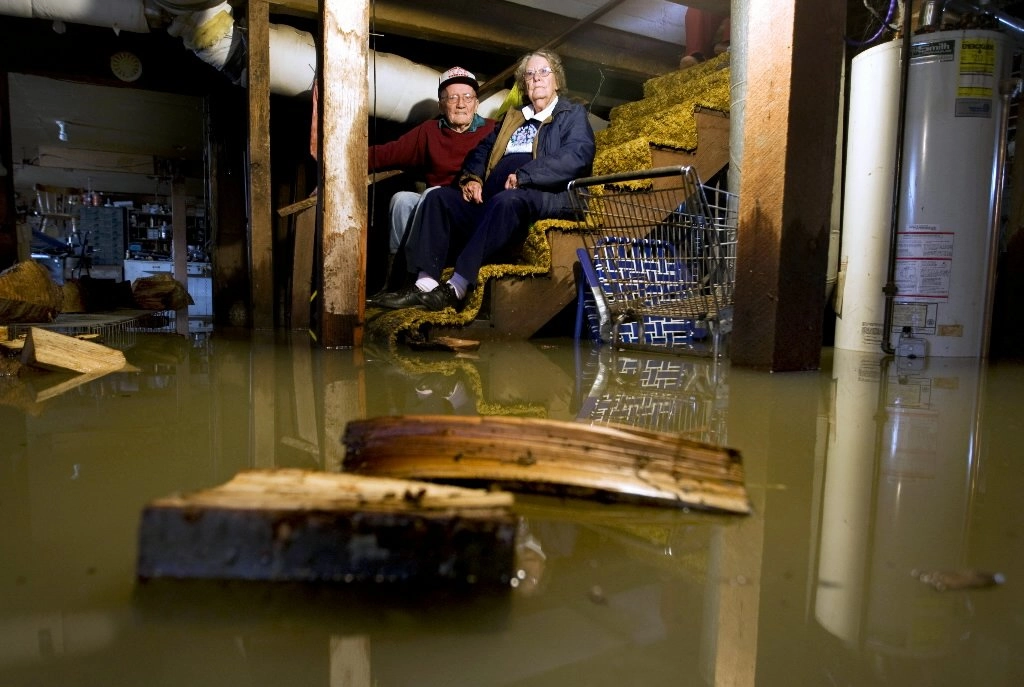 Sewage Backup in Basement. What to do?
The best way to deal with sewage backup in the basement is to contact a professional restoration company. However, before the restoration team arrives, here's what you can do to mitigate the damage to your home:
Clear the flooded area. Pets are also at risk from sewage contaminants.
Turn off the electricity in the flooded area. Standing water or wet materials may come into contact with electrical wires or appliances.
Be cautious if the main circuit breaker is located in the basement. Don't go near electrical devices if you can't safely turn off the power.
Before walking through sewage water, wear protective clothing such as a facemask, eyeglasses, gloves, and rubber boots.
Turn off the main water line valve in your home. Learn how to turn off utilities during a disaster.
Report the sewage backup to your insurance company. Sewer backups are not covered by standard homeowners insurance unless you have purchased additional sewer and drain endorsements. Learn more about water damage and homeowner insurance.
If your home is connected to a public sewer, notify your municipal authority or sewer department.
Do not use your home's water supply system until the backup problem is resolved; do not flush toilets, drain tubs, or sinks.
Open windows or doors to allow fresh air to enter and ventilate the space.
To disinfect the standing water, add some chlorine bleach.